CXO Boardroom Malaysia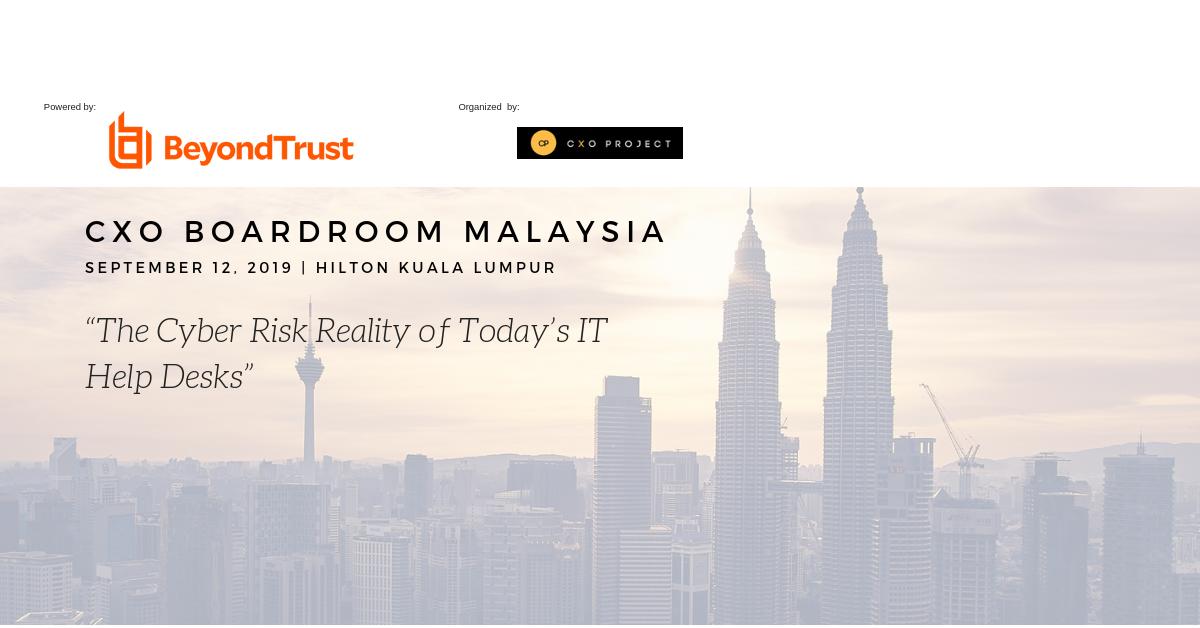 Date: 12th of September 2019
Location: Hilton Kuala Lumpur
CXO Boardroom Malaysia
ABOUT: Today's IT helpdesks must manage increasingly complex support environments with geographically dispersed users and diverse technology platforms, and all are potential targets for data breaches. So how can IT leaders meet service goals while balancing the need for user productivity with the need for organisational security?
Many helpdesks leverage a mixture of solutions, including free tools, however most of these tools can't scale properly, don't measure up to security standards or lack monitoring capabilities. The result is a disjointed, unsecure approach to IT service management, and that means unhappy customers.
Join us in this special cyber security forum dedicated to tackle the security challenges in IT helpdesks.
- How can we empower IT helpdesk team to increase productivity, improve security and deliver a superior customer experience?
- What is the true cost of free or basic remote support tools?
- Case Study: How UNC Healthcare managed to win the challenge to securely support 600 employees, by standardizing the remote support system across 43 service desk agents located across 4 different cities.